ERP Software for Manufacturing
Are you an SME manufacturer trying to solve everyday problems and grow your business?
Our ERP software streamlines the way you quote,
sell,
and make configurable products.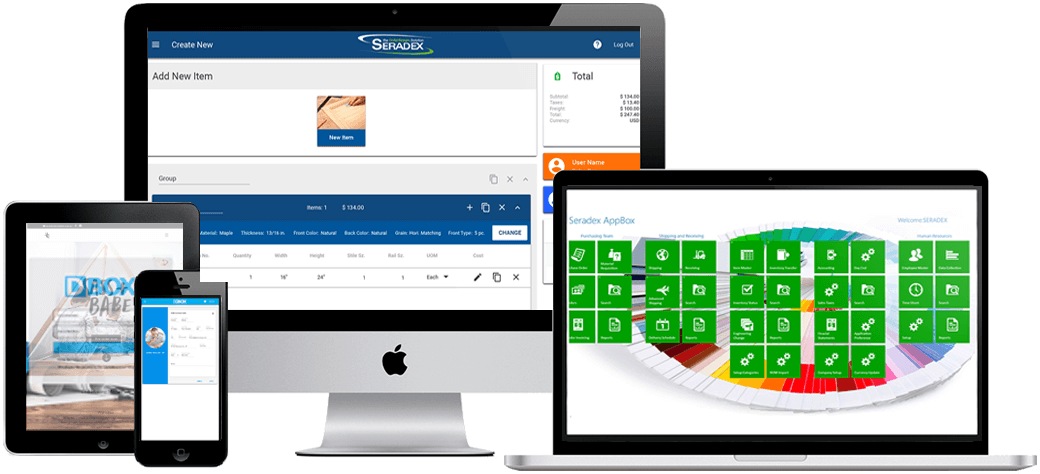 INNOVATIVE

AND
INDUSTRY SPECIFIC ERP SOFTWARE 

SOLUTIONS
SERADEX ERP
 SOFTWARE OVERVIEW
Seradex software was designed from the ground up to use industry standard development tools and integrate to your applications.
If you feel like you're only option is being all in the cloud or not at all, we have the solution for you. Keep your data on premise and have all your customer facing pages in the cloud.
It's a new decade and the pace of innovation has never been faster. Your ERP system needs to be able to adapt. Seradex is consistently working on new tools and processes to fit our customer's needs.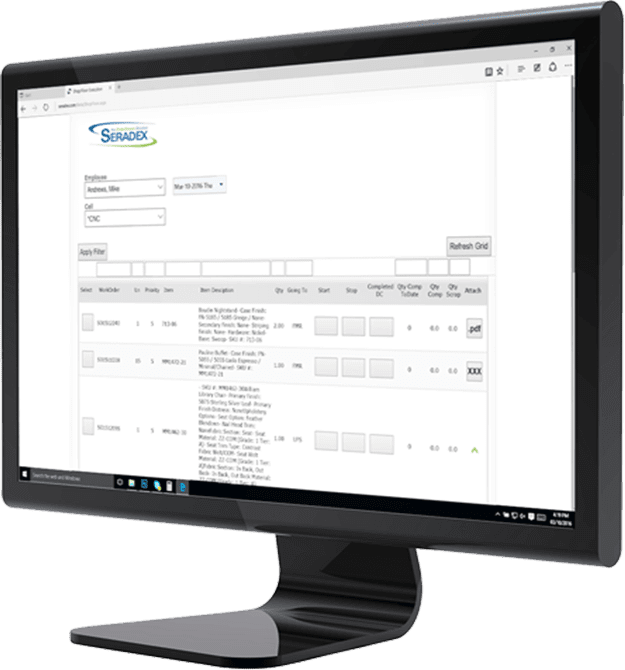 OUR PARTNERS & INTEGRATION

Have any questions about our ERP software solutions? Do you want to book a demonstration of what our software can do for your business? Send us a message or give us a call today!
3525 Mainway, Burlington, ON L7M 1A9
Phone: 1-855-864-3411
Email: info@seradex.com