WEB ORDER ENTRY
Simplify the process of creating and tracking made-to-order products in your ERP system
With Orderstream's Web Order Entry, your customers, dealers, and sales team has full access to configure, price, and quote (CPQ) products online. This module offers complete product configuration so you can choose sizes, colors, styles, materials, and more. This online, customer-friendly platform provides quick and easy quotes and orders based on exact specifications cutting out endless back and forth calls and emails tying up your sales department. Plus, the powerful rules-based system eliminates mistakes and non-buildable components and generates customer-specific pricing.
What does this mean for you?
Your customers can design, visualize, and quote tailor-made products in minutes. Gone are the days where users would have to sit down with a salesperson and painstakingly go through hundreds of different options. Customers can now instantly see pricing and experiment with different configurations until they are satisfied. Plus, they can also copy repeat orders with a few mouse clicks, saving time and energy. Finally, product rules are easily set up without programming and are simple to use.
Our web order entry also helps with manufacturability. Built-in alerts warn customers if they enter an option that is not compatible or unbuildable with a popup notification. Then, our system prevents the transaction from being completed if there are compatibility errors, saving you time, energy, materials, and money on  orders. Finally, once an order is submitted, it is immediately available to be sent to billing, inventory, and scheduling so that you can get started on projects right away!
We offer Industry-specific web entry solutions for Furniture, Windows, Cabinets, Doors, Tool &Die, Print, Metal/ Wood Fabrication, and processing manufacturing applications.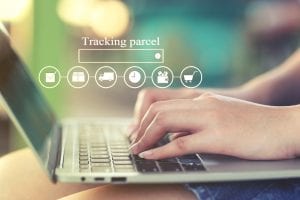 Order Tracking
After ordering, customers can track the status of their orders through the online portal. This lets them see when they will receive their order, and if there are any delays or schedule changes right away.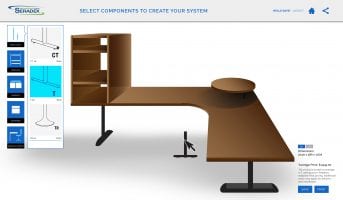 3D Visual Configurator
The 3D visual configurator allows customers to see different finishes, styles, and accessories based on their choices so they can get an idea of how a finished product will look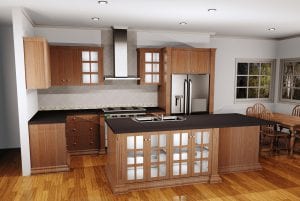 Software Integration
The information collected by web order entry can be collected and seamlessly used with any ERP system. This gives you full connections to the rest of your business and business processes.
Have any questions about our ERP software solutions? Do you want to book a demonstration of what our software can do for your business? Send us a message or give us a call today!
3525 Mainway, Burlington, ON L7M 1A9
Phone: 1-855-864-3411
Email: info@seradex.com