CONNECT INFORMATION SILOS
Communication and the sharing of information should be at the top of your priority list when searching for an ERP system
Information is the lifeblood of your company. Think of all the emails, text messages, spreadsheets, documents, purchase orders, CAD drawings, and payments that your staff has to deal with every day. That's a lot of information! All this data is stored in hundreds of separate computer files or stored in various software packages like accounting, payroll, CRM, scheduling, and banking applications.
Plus, most of this information is isolated in different departments or on a specific employee's computer or in a drawer. And that's where it stays. In many cases, when someone has a question, they need to contact someone else. Is this customer off credit hold? Has this order been shipped? How much inventory of this item do we have?
Sales Reps using CRM don't have access to customer account balances or credit notes. Production scheduling can't see the sales pipeline. Purchasing can't see the latest CAD files. Information must be shared in real-time so employees can see the big picture because any disconnect can lead to wrong priorities, conflicts, and mistakes. Ultimately it wastes a colossal amount of time and money.
The reality is that your sales, customer service, production, and accounting teams may not be entirely in sync leading to unnecessary effort to gather, massage, and collate information and make decisions. Inaccurate and outdated numbers lead directly to poor decision making.
Finding the correct and up to date data inside thousands of documents is a difficult task. Studies show that 20-30% of engineering time is devoted to finding the correct files. Looking for the right file version in the sea of data produced by parallel projects and historical data is time-consuming. At the same time, using the wrong part revision leads to quality control errors. When an engineer updates a CAD drawing in one silo, it is easy to overlook updating other areas like bill of materials and purchasing.
Seradex eliminates information silos by pacing all the data into a single database so that there is one version of the truth updated in real-time. Departments and employees can work towards common goals. Using Seradex ERP is one of the best ways to eradicate information silos and to ensure communication is transparent and seamless. Business success depends upon access to real-time data.
Seradex ERP improves productivity by providing an integrated view of your business activities, resources, and teams.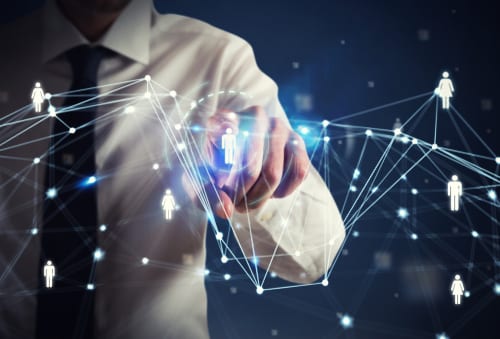 Information silos in Human Resources
Your team is one of your greatest assets, but how well do you know them and their capabilities?
Most of the time, you have that information, but it's usually in a file folder in HR, accumulating dust and the occasional performance review or certification.
Why is this a big deal?
One of the main issues facing modern manufacturers is recruiting and retaining skilled workers. Poor scheduling, understaffing, or even not receiving recognition for a job well done, can severely affect your workforce's productivity and morale.
With Seradex Orderstream's Employee Manager tool, you can track hire dates, performance reviews, certifications, and more. Plus, with the user-defined setup, you can add custom fields for data storage to fit your specific needs.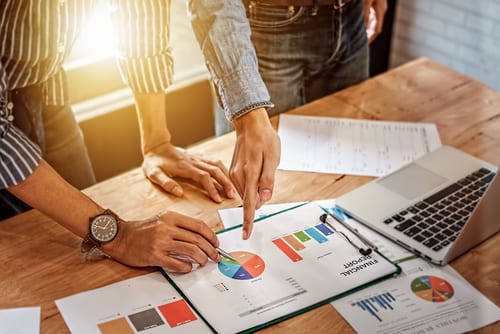 Sales Targets and Information Silos
Finding the information you need shouldn't involve days of hunting down information from other departments. Unfortunately, that's the reality for most sales managers when compiling sales quota progress data for their team. Providing real-time progress is practically impossible with this method of tracking quotas.
Your sales team needs the motivation, and benchmarks that real-time information provides. With the Orderstream system quota manager, you can specify your targets and calculations. The system automatically collates all invoicing and sales data for accurate reports on progress to your organization's quota. Coupled with our Event alert module, you can also automate the creation of quota to date reports for your sales staff without ever asking another department for information already in our Orderstream system.
Other areas where Orderstream can help eliminate information silos:
Order Discount Quantities

Preferred Vendor Contact Person

Alternate Vendors for specific items

Items can be substituted for others

Minimum Purchasing Quantity requirements
Find out more about how Seradex ERP can connect your information silos! Contact us today.
Have any questions about our ERP software solutions? Do you want to book a demonstration of what our software can do for your business? Send us a message or give us a call today!
3525 Mainway, Burlington, ON L7M 1A9
Phone: 1-855-864-3411
Email: info@seradex.com