OPTIMIZE YOUR SUPPLY CHAIN
Seradex ERP can optimize the supply chain for custom manufacturers
Whether you engineer, make or configure to order, your business can thrive with shorter lead times. For custom manufacturers, Seradex ERP can help optimize and manage your supply chain because any delays in purchasing or receiving parts can interrupt production and trigger downtime.
Custom manufacturers working in High Mix, Low volume settings, like cabinet makers, furniture makers, Printshops, etc. have unique supply chain challenges when compared to their Low Mix/ High volume counterparts- ie. Automotive, Food, or Electronics
Forecasts and historical consumption data are often not applicable to custom manufacturers.
Engineering and design processes often function in parallel – purchasing often can't wait until the designs are complete. Purchasing has to contend with an evolving and continuously changing bill of materials.
Bills of Materials in the CAD system must be formatted and entered into the purchasing system
Complex production flows, including sub-contracting, where parts are sent out for machining or finishing and then returned for assembly.
Risk of confusing suppliers with constant changes in PO's and priorities
A dynamic environment makes logistics optimization difficult.
The purchasing process is time-consuming and labor-intensive.
For rapidly growing manufacturers, supply chain issues can worsen and limit revenue growth.
Continuous improvement is difficult as time and energy are focused on dealing with day to day issues to expedite parts required for production.
Constant cross-checks between production capacity and widely varying part lead time makes daily production scheduling problematic.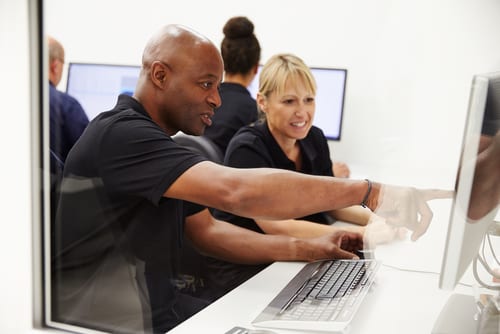 CAD, Design and the Supply Chain
Seradex integrates with all common CAD packages. Seradex synchronizes the bills of material between CAD and ERP systems, eliminating the need for duplicate entries. Seradex enables engineering to immediately release long lead time parts and completed assemblies to purchasing while holding back assemblies in the design phase. Engineers can continue to change designs throughout the job and required parts even after releasing them to procurement. Our system continually tracks every change and highlights new, changed, and deleted parts. Your purchasing team spends less time on clerical work and more time on strategic vendor management, managing inventory, reducing costs, and reducing delivery times.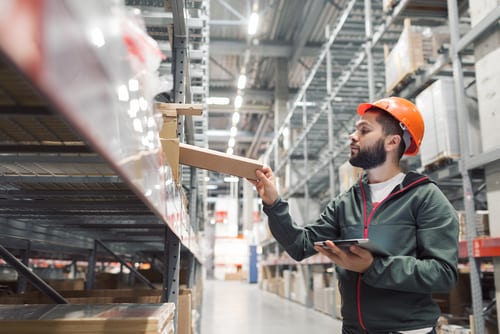 Optimize Inventory Levels
Seradex enables you to classify parts as either Buy to Order or Buy to Stock. Buy to order items are only purchased when a job requires the item to minimize inventory. Buy to Stock and commonly used items require a balance: too few and your customers are not properly served, too many and your carrying costs skyrocket. Seradex automatically manages "buy to stock" items to optimize reorder levels and quantities and automate purchasing. Seradex tells you when to buy, how much to buy, and flags slow movers that might turn into dead inventory.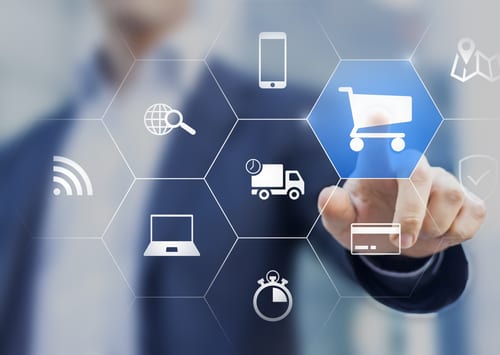 Standardized and Automated Purchasing Process
Often purchasing involves manual data manipulation, spreadsheets, meetings, phone calls, and emails to determine how much to buy, when to buy it and how much stock to keep. This process stretches lead times and can involve costly human errors.
Automation standardizes processes, eliminates data entry, reduces errors and boosts productivity, ensuring you buy the right parts and materials, and you receive them at the right time for the best prices. Minimum order quantities, price breaks, and changing due dates are automated.
Our system enables you to deploy EDI, e-procurement systems, vendor-managed inventory, and digital vendor payments. Collaborate with your suppliers on bar code or RFID labeling to streamline receiving and inventory control eliminating paper filing and inefficient processes.
But one of the biggest benefits is that automating purchasing facilities business growth and scaling. If your business is growing supply chain management can quickly limit your company's success and customer satisfaction.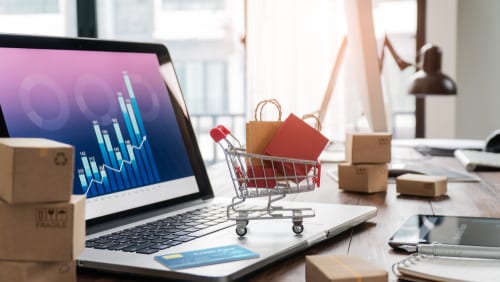 Track and Improve Vendor Performance
Seradex makes it easy to evaluate all your key suppliers because we automate data collection and generate vendor scorecards. Track your vendor's ability to ship on time, track product quality, and accuracy issues. Manage vendor returns and credit notes and implement joint improvement initiatives to reduce waste, costs, and inefficiencies.
Seradex makes it easy to consolidate PO's for multiple jobs onto a single PO. This helps both you and your supplier by significantly reducing your total number of PO's, Receipts, Shipments, Invoices, and Payments.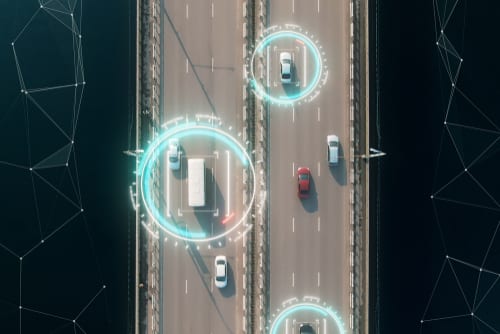 Improving Transport Cost and Delivery
The supply chain for custom manufactures is a very dynamic and constantly changing environment. In this chaotic situation, logistics optimization can be overlooked. Expedited freight can become the norm. Seradex helps you consolidate shipments from each supplier or from suppliers close to each other. More freight can be routed through LTL instead of using expensive expedited small package providers. Regularly scheduled daily or weekly pickups can reduce costs compared to irregular and short notice pickups.

Working with Seradex
Optimizing your supply chain offers significant benefits, and while you can launch your own internal initiatives to improve your supply chain, you can also use our team to support your efforts. Our team has years of experience working with supply chains, and a knowledge of best practices that can be applied to your organization. Your supply chain challenges are likely similar to issues we've seen during hundreds of supply chain optimization projects, so we have the experience to help you succeed.
If you're ready to find out more about the benefits of supply chain optimization send us a message today!
Have any questions about our ERP software solutions? Do you want to book a demonstration of what our software can do for your business? Send us a message or give us a call today!
3525 Mainway, Burlington, ON L7M 1A9
Phone: 1-855-864-3411
Email: info@seradex.com