Ship On Time
Seradex ERP gives you the power to ship your orders on time, every time.
The most surefire way to lose a loyal customer is by delivering their order late. On-time delivery is a critical metric that every manufacturer needs to track because of how closely it is tied to customer satisfaction and repeat orders.
How can Seradex Orderstream help you improve your delivery times? Orderstream simplifies the monitoring of all aspects of your order entry, production, and supply chain right through shipping, invoicing, and collections.  This allows you to review areas that are stalling your workflow and introduce policy, procedures, or automation to eliminate or drastically reduce lengthy processing times.
Ensuring that all of your orders go out on time requires management focus, and might mean a shift in organizational culture, but Seradex offers many tools to help you reach this goal. These tools include in-depth measurement tools, inventory management, scheduling, and more.
On-time delivery is one of the simplest metrics to track, but it doesn't mean that your job is done the second it leaves your factory. It also means that your product arrives on time to the customer. This is especially important if your customers are using lean manufacturing initiatives.  Seradex makes your order status available in real-time, allowing you to track the status of deliveries all through the product lifecycle.
Seradex Helps You Tackle the Common Causes of Late Deliveries

Cycle Time KPI's
Seradex has a cycle time dashboard to track the time an order spends in each phase as it progresses through your company. This high-level view shows trends and key areas of opportunity helping you coordinate on-time deliveries and reduce lead times.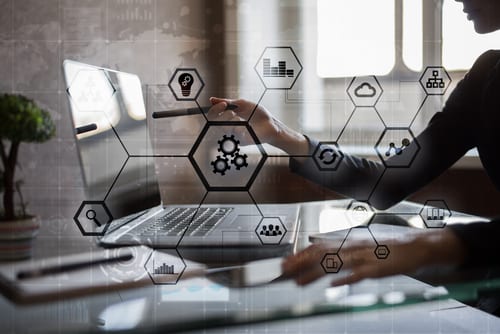 Order Entry Workflow
Delays, inefficiencies, and errors can plague your order entry process, disrupting every other stage in your order life cycle. Seradex helps you measure and control entry dates, missing information, approvals, and delays potential reducing cycle time significantly. The Order entry dashboard can also be set up as a large screen dashboard for the Customer Service Department to identify wait times and other action points required and be able to give real-time updates for their customers.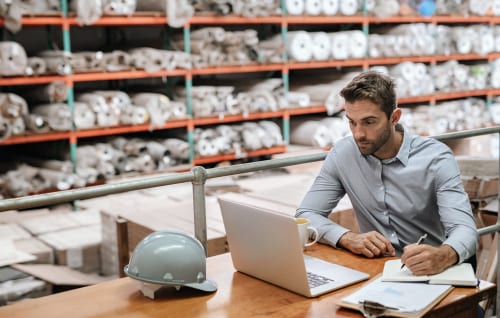 Accurate Inventory Control
Seradex ensures your purchasing and receiving processes are fast, simple, and error-free.  The system uses the cycle counting function to constantly address any inaccuracies. Plus using an Inventory Accuracy KPI will keep you on track and improve performance.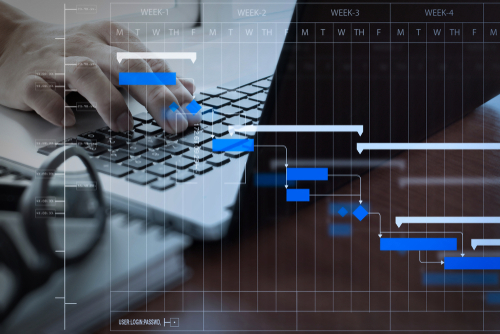 Production Scheduling
Create achievable production schedules and calculate accurate delivery dates with Seradex Orderstream's production scheduling. Mitigate and manage bottlenecks and synchronize with raw materials available to make sure you have the materials for your projects on time. Also, you can share this information with customer service to provide accurate promise dates when orders are received or quoted.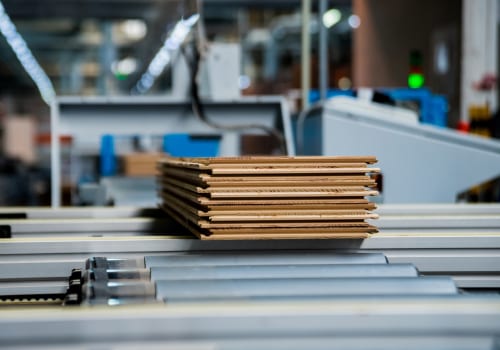 Shop Floor Tracking
Track work orders on the shop floor in real-time to quickly identify any quality, operator, and equipment issues that require management attention. You can also implement KPIs for downtime reasons, rework, and scrap counts to measure Overall Equipment Effectiveness. This composite KPI is a great way to measure how effectively you are running your plant.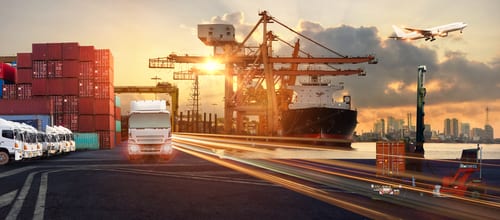 Supply Chain
Seradex helps you collaborate and build strong relationships with your suppliers. Use the Supplier Scorecard to track important KPI's like lead time, on-time delivery, quality, and payment performance for all critical suppliers. Implement EDI or digital order to automate key processes like Purchasing, Receiving, and Payments. On-time delivery goals require ongoing collaboration with your suppliers to meet today's manufacturing expectations.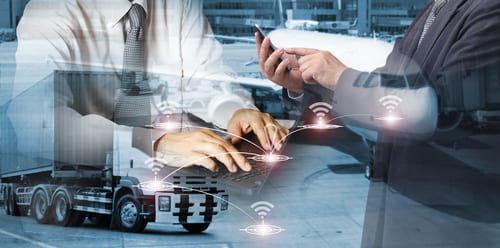 Improving On-Time Deliveries
Seradex allows you to track and reward individual employees for meeting On-Time Delivery targets by adding it to their Job Scorecard. Celebrating meeting these targets can improve company morale and motivates your team to do better.
Making On-time delivery a priority in your annual and quarterly plans can set you apart from your competition in the market, and go a long way to retain loyal customers.
For more information about how Seradex can help you meet your deadlines and ship on time contact us today!
Have any questions about our ERP software solutions? Do you want to book a demonstration of what our software can do for your business? Send us a message or give us a call today!
3525 Mainway, Burlington, ON L7M 1A9
Phone: 1-855-864-3411
Email: info@seradex.com