Selling Complex Products on the Web
Seradex's CRM is custom built to help manufacturers of complex products market and sell their products online
Selling complex products can be expensive and time-consuming but you can save time and money using a Customer Relationship Management (CRM) system built specifically for complex product sales. An effective CRM helps you improve your sales process, track your sales funnel and generate in-depth analytics and clear easy to read dashboards.
Products are getting more complex in today's world of mass customization. With this increased customization, today's products require steeper learning curves from your sales and engineering teams. Your customers have vastly different needs, and to meet those needs you have to adapt to an array of different features, options, colors, and sizes. To be effective your sales team needs to know all of your products and product features and their applications. Plus, your team is selling to prospective teams of multiple decision-makers including product users, technical experts, management, and business owners.
No matter what sales methodology you use, you'll need customizable workflow capabilities to manage every sales cycle. A sale cycle often proceeds through numerous stages and can take months or even years. Proven sales frameworks help teams become more effective by creating a repeatable sales process to track and manage sales cycles:
Lead scoring methodology and results
Identifying stakeholders and roles of the buying team including technical buyers, economic buyers, and executive buyers.
A discovery process that identifies the needs and agendas of all stakeholders.
Establishing buy-in at each stage prior to moving to the next stage.
Tracking any demonstrations or proof of concept work.
Forecast closing date
Seradex's powerful configuration engine captures the knowledge of your best product specialists and makes it available to your entire sales team. Even newly hired sales reps, dealers, and partners can quickly offer your customer the best solutions and quickly generate accurate quotes and supporting documents. This accelerates the quoting process to ensure you'll always beat your competitor to the signed contract. Unlike other mainstream CRM systems, our solution lets Sales Reps check inventory, get accurate promise dates, monitor commissions, collections, credit notes, returns, and warranty claims.
Most standalone CRM systems lack the critical capacities for selling complex products and managing accounts. It can be a challenge to track all the sales cycles, keep everyone on the same page, avoid pricing errors and generate compelling proposals and contracts. Most CRM systems won't manage the entire sales cycle from Lead to Cash and but with Seradex, you can seamlessly move from sales to production, to shipping, and invoicing.
The good news: Seradex can help you manage the entire process from a new lead all the way through opportunity, quoting, order, produce, ship, invoice and collect.
And all this within a single database. This simplification improves your customer's experience. Accelerating and simplifying the sales cycle means your reps can work smarter but also makes life easier for your customers.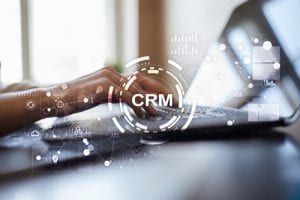 Seradex CRM and Product Configurator Capabilities
Easily handle products with multiple options, choices, sizes and colors
Automated pricing with multi-currencies, complex options, and discount rules
Track Complex Progress Payments and Deposits
Manage Dealers
Live link to real-time inventory and delivery dates
Manage Service & Warranty Orders
1 Click Quote to Sales Order to Production
Automated Proposal Generation
If selling complex products is what you do day in day out, then you know how important it is to optimize your reps' activities, minimizing sales prep time to free them up for actual sales. If "time is money," then sales reps' time is gold.
For more information on how Seradex's world-class CRM can improve the way you sell your products online, contact us today!
Have any questions about our ERP software solutions? Do you want to book a demonstration of what our software can do for your business? Send us a message or give us a call today!
3525 Mainway, Burlington, ON L7M 1A9
Phone: 1-855-864-3411
Email: info@seradex.com